Welcome to FSU Pre-Law Advising!
To Register with the Pre-Law Advising Team and to sign up for the Prelaw email listserv for regular updates create your account here.
If you are considering a career in law, applying to law schools, or preparing for the LSAT, this website has been designed to assist you.
If you would like to meet with an advisor, please contact prelaw@fsu.edu for a referral. Include your major and classification (Freshmen, Sophomore, Alumni, etc.) along with your questions.
Stay Informed

Refer to the latest newsletter updates for upcoming events!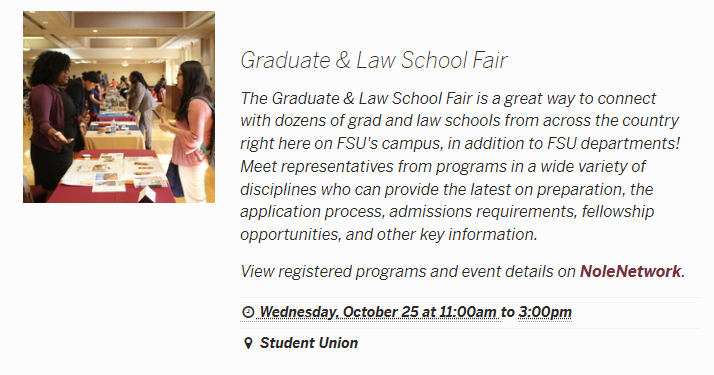 Meet with law school representatives from over 70+ law schools!
While not required, we highly recommend RSVPing so that Law Schools can check your NoleNetwork profile out before the fair.
Log into NoleNetwork and navigate to the events tab to find more details.